DNS probe finished no internet or dns_probe_finished_no_internet is a common error this time because from 2015 to 2019 3x people using the internet which is 4.9 billion yea its huge number. But DNS probe finished no internet error like normal and simply fixable problems so don't worry for it. This error only showing in your pc and mostly laptop.
We will solve for both device pc and laptop you only need to read properly and try to do step by step. For you kind information this DNS probe finished no internet came form different reason. So I don't know which strategy workable for you to fix your DNS probe finished no internet error.
DNS probe finished no internet
Clean Google Chrome cache or DNS cache
In cause if you are chrome user on you pc or laptop then this strategy maybe help you, Google chrome browser always updated thatswhy its the best for windows. let's talk how you clear you chrome browser following few steps below.
Steps
Open you google chrome then open a link which is "chrome://net-internals /#dns"
After opening the link you can see an option call Clear Host Cache just click on that for clear all Host cache.
You have to now close the chrome browser and reopen then see working fine as like ago.
Most of the cases it's workable for DNS probe finished no internet and its also simple and easiest strategy so try this first if you are chrome user.
Read More: Ubisoft Account delete, create, problems solve 100% sure
Router Reboot or Change connection of the Internet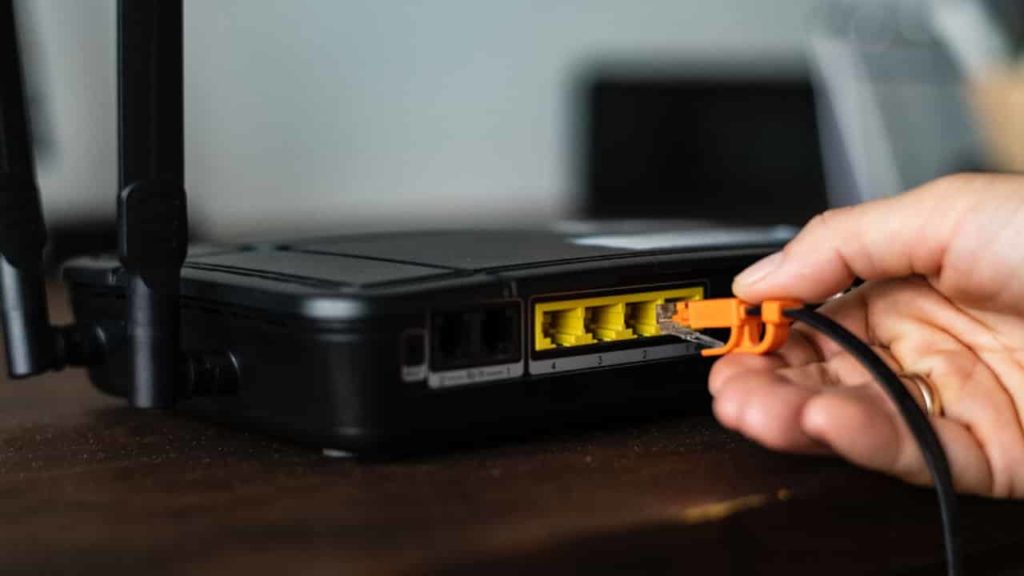 In cause, if you are using the internet through the router. This connection error showing when you open any ISP blocking site, or your internet connection not strong.
Steps
If your browser doesn't open some certain site that means that site's ISP block. Those of site not opened, or not open any site like www.google.com then follow the next step.
Check your Internet connection, First I recommend you reboot or restart your router.
Change your data or internet connection to your device. When internet server going down that time this problem showing. Its a common DNS probe finished no internet error, Follow more strategy if not fix error doing after 2 methods.
Disable or change prediction service of DNS
In cause simply visite or go to your browser setting and uncheck the Prediction service. It's normally under advance settings.
Steps
Open your browser (here I choose chrome because most of the people using this browser) as your preference.
Open your browser's setting (In my cause top right corner for chrome) click on Advance settings and search privacy option.
Under privacy you can see some of tick option showing. Just uncheck or turn off Prediction service then save the setting.
When you did, restart your browser and also reconnection on your internet.
DNS probe finished no internet error from browser Extensions
Some of the time its this error came form browser, I recommended only popular and needed extension are used. How to check or fix let's start below.
Copy the link of the error web page and open an incognito window paste the coped link check the web page open or not.
If the page opens in private mode that means the extension is creating some error.
Now go to browser setting and select Extensions, turn off all extensions or you turn off each extension check that web page open or not, if not off more.
Check More: Confirmtkt |what's the new tricks of Confirmtkt, all tips, and tricks 2019
Local DNS or Protocol DNS settings
Here we are changing or set, local DNS or Google IP. Following some simple step you can change easily. DNS issue, not big problems if you why DNS probe finished no internet error coming from.
Step 1 for DNS probe finished no internet error
Press in your "keyboard window key + R" at the same time to open Run. Type ncpa.cpl then click ok, you can see Network Connections settings is now open. You also open this setting another way that, not matter.
Step 2
Click wifi to open a popup wifi status, In popup bottom, left corner properties click on there. Wifi properties now open, you can see a scrollable list.
Step 3 for DNS probe finished no internet
Scroll no and select or choose "Internet Protocol Version 4 (TCP/IPv4) " from the list. Then open Properties for one more popup open.
Step 4
IN this popup click the second option "Use the following DNS server addresses:" after a click, you option to type 2 DNS server which is Preferred DNS and Alternate DNS server.
Step 5
Type 8.8.8.8 for the Preferred DNS server and 8.8.4.4 for Alternate DNS server (it's Google Public DNS) it's alose same. (Search on google "google public DNS" then go with the first result then see this DNS.)
Step 6
If your browser opens simply restart the browser and check the error page.
dns_probe_finished_no_internetFlush Outdated DNS from system
In cause, we are clean or flush our system outdated DNS cache, some of the time its creating problems or error issue like dns_probe_finished_no_internet. Manually delete it easily following simple steps to DNS probe finished no internet error web page.
Steps
Press Window Key + R at the same time on your keyboard to open run, Also open from menu.

Type cmd in the run search box and click ok then see black command box open. If you know cmd, open as your preferences.
Now type the simple command "ipconfig /flushdns" press enter for run the command.

Reboot or restart your system or pc after complete flushed old DNS.
Browser Update to fix DNS probe finished no internet
In cause, update your browser if available, the update is alose important for any software because of new version alose is better than old.
At first check, your browser has any update or not, if available then update now. But how if don't know then follow the steps below.
Steps
The open browser then settings then Help section
Under the help section open About Chrome (Update Browser). Here we are using chrome browser as an example purpose maybe its solve DNS probe finished no internet if see more.
TCP, IP setting or resetting (Most working solution)
If our previous method not working then its solve your dns_probe_finished_no_internet error 100%. We are recommended don't use the first time, it's as use or tries after other methods.
Not difficult this method, simple and easy as same as other methods. Only type 6 commands to fix DNS probe finished no internet problems. Let's see whats the commands you have to type.
Step 1
Window key + R press at the same time to open cmd or you can open another way as your preferences. After open cmd type the commands in order which is below, and separate each command "Enter" key
Step 2
pconfig /release
ipconfig /all
ipconfig /flushdns
ipconfig /renew
netsh int ip set dns
netsh winsock reset
Step 3
When you have done close cmd and other programs if open anything, then reboot or restart the system, Now your Problems or error fix successfully.
Bottom Line
Every method which is showing of this article, all fo this workable for many internet users Most working solution who faces this issue DNS probe finished no internet error. Maybe you can also fix your dns_probe_finished_no_internet issue. Please comment below which method working for you, Its also help other people to know the best working methods.
Some cause, You can't fix DNS probe finished no internet error after using all methods that means you miss something, Freely Contact with us we are happy to help you. Thank you for reading.